by Daniel Hathaway
LOCAL GROUPS ANNOUNCE PLANS:
Quire Cleveland Artistic Director Jay White announced in an email to its patrons today that the professional choral ensemble will resume a full schedule of in-person concerts in December, 2021. Details here. Quire's last concert, Journey Home: Finding Unity After Loss, recorded at St. Vitus Church on February 29, 2020, will be broadcast on WCLV's Cleveland Ovations program on Wednesday, April 21at 8:00 PM. Tune in to 104.9 FM or listen online.
Cleveland Chamber Choir will release a pre-recorded concert of madrigals on May 15 at 7:30 pm contrasting settings of the same poetry composed centuries apart. Scott MacPherson will lead the professional ensemble in music by Dolores White and Adolphus Hailstork, as well as settings by Vittoria Aleotti, Thomas Weelkes, Orlando Gibbons, Josquin, John Bennet, Sir John Stainer, Morton Lauridsen, Johannes Brahms, and Andrew Rindfleisch. More information here.
The Canton Symphony will return to the stage after a 15-month silence on May 21 at 7:30 pm with a hybrid concert of Mendelssohn and Mozart led by Gerhardt Zimmermann, presented for a live audience in Umstattd Hall as well as broadcast online. A limited number of attendees will be permitted with the customary health protocols in place. Details here.
Western Reserve Chorale has scheduled a virtual performance of "In Her Voice, songs of hope, gratitude, and comfort celebrating the poetry of women" for release on June 4, 2021. The event will incorporate eight new recordings by the Chorale, led by David Gilson, with art provided by students from Cleveland Heights High School, and poetry readings by local students.
Les Délices: Music Meditations will launch this week in conjunction with National Poetry Month. Available as a podcast, each three to six-minute episode will feature readings of classic or contemporary poetry by residents of Northeast Ohio by veteran broadcaster Leon Bibb, along with selections from Les Délices' archives. Details here.
HAPPENING TODAY:
Earth and Air String Orchestra releases a farewell concert featuring violinists Andrew Sords and Mari Sato, London's Wigmore Hall broadcasts the first of two Bach recitals by controversial harpsichordist Mahan Esfahani, Gordon Square Classical Concerts present Ryan Charles Raymer's Suite of 33 Miniature Solo Pieces That Fit on the Front of a Postcard, Akron's Tuesday Musical brings bassist Edgar Meyer to E.J. Thomas Hall for an in-person recital, and Carnegie Hall presents "Metamorphosis" with Third Coast Percussion and Movement Art, illustrating "universal themes cast through the experiential lens of young Black men growing up in America today." Details in our Concert Listings.
TODAY'S ALMANAC:
On April 20, 1941, British conductor Sir John Eliot Gardiner was born in Fontmell Magna, Dorset, where he grew up with the famous Elias Gottlob Haussmann portrait of Johann Sebastian Bach hanging on the wall — lent to the Gardiner family for safe keeping during World War II  by Walter Jenke, who had bought it in a curiosity shop in Breslau. (The painting was later acquired by William H. Scheide, the Princeton-based Bach scholar, who transferred it to the Leipzig Bach Archives in April of 2015.)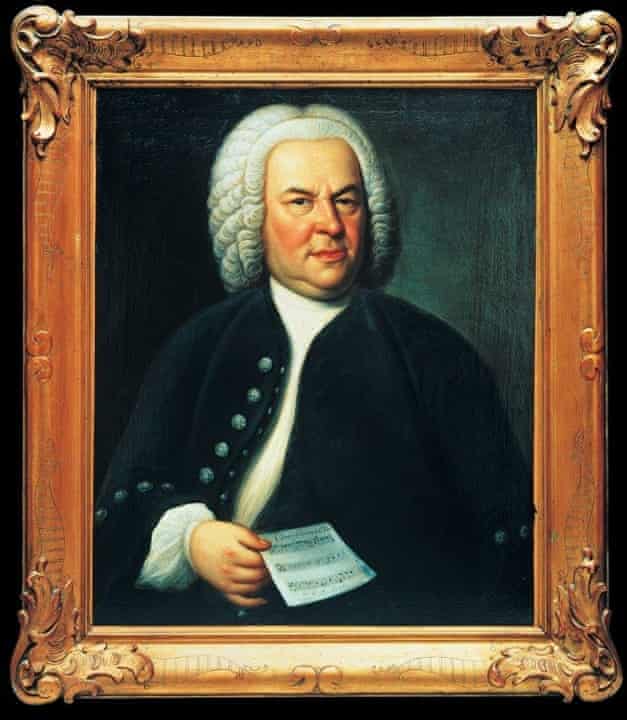 Gardiner went on to study at King's College, Cambridge, where he began his conducting career with the Monteverdi Vespers in King's Chapel in 1964, and in subsequent years established the Monteverdi Orchestra, which took up period instruments in 1998, and the Orchestra Révolutionnaire et Romantique, which has specialized in 19th century repertoire. [Read more…]