by Daniel Hathaway
IN THIS EDITION:
. Not Your Grandmother's Classical Music: granny may not have linked up with the music of William Grant Still, Cleveland composer Richard Eberhard, or Kenneth Fuchs, but you can, thanks to Eric Charnofsky and his two-hour WRUW program which goes exploring every Monday afternoon. Interesting stuff — give it a listen.
. Happy Birthday to native Clevelander Johann Heinrich Beck.
TODAY'S EVENTS: 
From 2:00 pm – 4:00 pm, tune in Not Your Grandmother's Classical Music. Today's playlist features Songs of Separation by William Grant Still, Three Little Nocturnes for string quartet and accordion by Bent Sørensen, Dennis Eberhard's Prometheus Wept for bass voice and string orchestra, Face of the Night for English horn, strings, and percussion by Kenneth Fuchs, and music by Charles Griffes, Laura Schwendinger, and Carlo Yvon. WRUW, Case Western Reserve University. Click here to listen to the internet feed.
INTERESTING READ: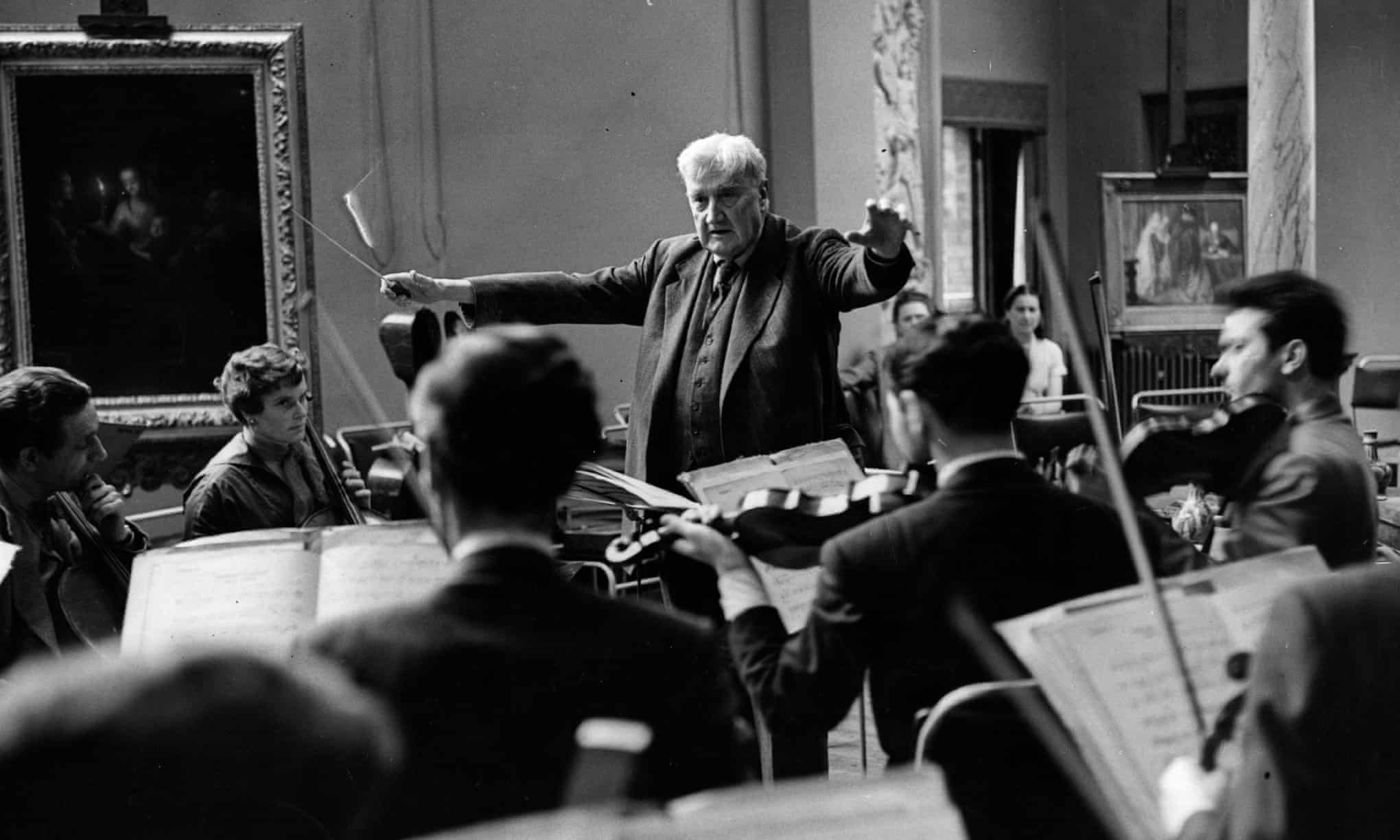 Writing in The Guardian, Hugh Morris reconsiders the works of Britain's favorite composer in his anniversary year.
"When encountering an unfamiliar composition by Ralph Vaughan Williams, I find myself asking the same questions: where have I heard this before? Do I know this already or am I simply imagining it?
"Clear answers are offered by Eric Saylor's groundbreaking biography, released to coincide with Vaughan Williams's 150th birthday. Saylor approaches his subject with fresh ears and a host of thoroughly researched and well-rounded insights that look set to change the discourse surrounding the composer in his anniversary year."
In 1953, RVW was involved in supplying the music for the coronation of the late Queen Elizabeth II. One arrangement he made for the occasion, The Old Hundredth Psalm Tune appears on a later recording by Westminster Abbey musicians led by Martin Neary.
TODAY'S ALMANAC:
Passing over the demise of French composers Jean Philippe Rameau and François Couperin and the marriage of Robert Schumann and Clara Wieck, here's a local figure to celebrate on September 12. Cleveland is a hub for musical talent from all over, but many fine musicians were born and raised in the city itself. Such is the case with Johann Heinrich Beck, who was influential to the Cleveland music scene in the late 1800s.
Born on September 12, 1856, Beck (pictured above) honed his composing and performance skills abroad at the Leipzig Conservatory before returning to his hometown. A violinist, he frequently performed with the Schubert String Quartet and its successor, the Beck String Quartet.
The latter group performed Beck's own pieces, including his String Quartet in C Minor, and also gave the Cleveland premiere of Schubert's Piano Trio in B-Flat Major in 1891. Listen to a 2011 performance of the Schubert from Janine Jansen, Torleif Thedéen, and Itamar Golan on YouTube.
As a conductor, Beck led a variety of local orchestras before the inception of the Cleveland Orchestra in 1918. One of these was the Cleveland Grand Orchestra, where he worked together with conductor and oboist Emil Ring, another prominent figure in the local music scene.
Today, visitors to the Fine Arts Division of the Cleveland Public Library are greeted with a bust of Johann Heinrich Beck — inside is a large collection of his music manuscripts, letters, and other memorabilia.