by Daniel Hathaway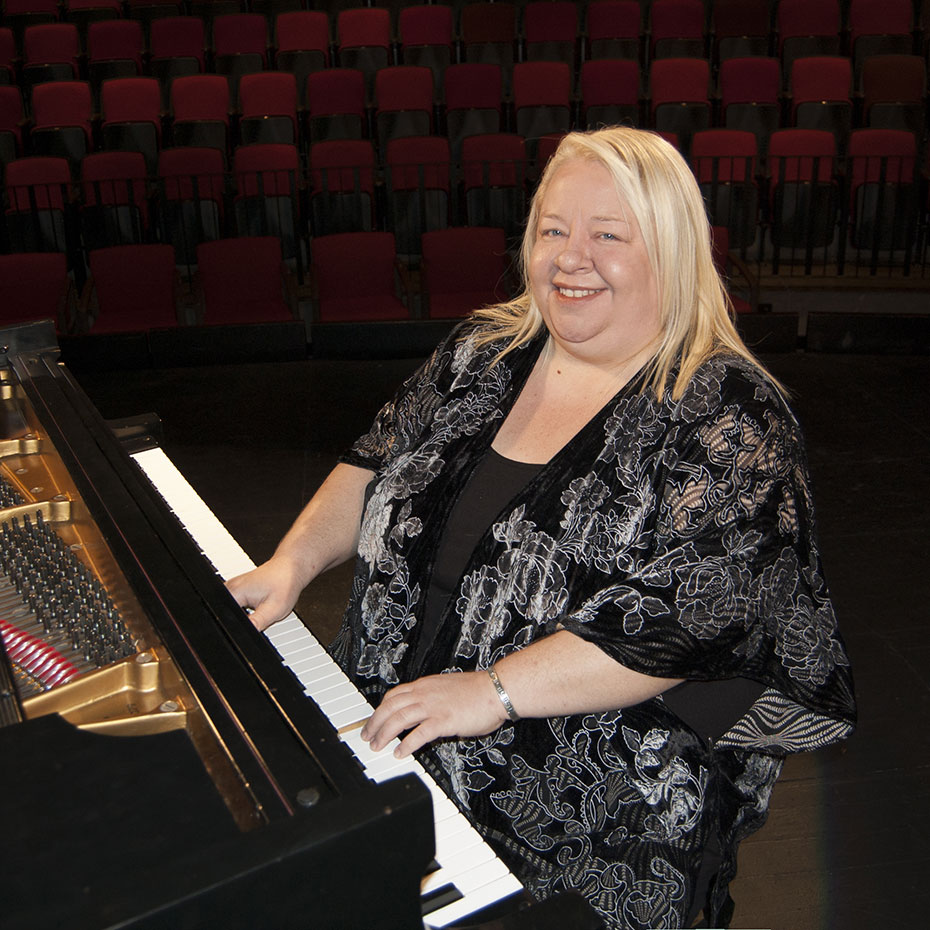 ONLINE THIS WEEKEND:
Although murmurings of in-person concerts are beginning to pop up like early spring flora, this weekend's attractions are still to be found online.
On Saturday, pianist Jackie Warren joins Sammy DeLeon, Scott McKee, and Miguel Cuni to celebrate her birthday at the Bop Stop. Both the Kent State New Music Ensemble and Teddy Abrams and the Louisville Orchestra feature Black composers, poets, and artists, and Washington, D.C.'s Thirteen Chamber Choir performs a version of Bach's St. John Passion staged by Timothy Nelson.
On Sunday, the National Philharmonic presents "Music That Renews: American Roots," with music by Valerie Coleman, Florence Price, and Amy Beach. The Cliburn hosts 2017 finalist Georgy Tchaidze (also a finalist in the Cleveland International Piano Competition in 2016) for a performance and discussion about Prokofiev's Eighth Piano Sonata. The Kent State Orchestra plays a pre-recorded program, WCLV visits the Cleveland Orchestra archives for a performance of Bach's Matthew-Passion, and Portland, Oregon's Trinity Cathedral broadcasts a live Palm Sunday performance of Charles Tournemire's Sept Chorals — Poemes pour les Sept Paroles du Christ.
Details in our Concert Listings.
WEEKEND ALMANAC:
A full list of historical comings and goings on March 27 and 28 includes prominent Russians and Americans, along with a few scattered Europeans.
On March 27, Russian cellist and conductor Mistislav Rostropovich was born in 1927 in Baku. On March 28, composer Modest Moussorgsky died in 1881 at the age of 42 following a drinking binge, and composer and pianist Sergei Rachmaninoff died in 1943 in California, shortly after becoming a U.S. Citizen.
Moving on to Americans and March 27, composer and arranger Ferde Grofé was born in 1892, and playwright and composer Shirley Graham Dubois died on that date in 1977. On March 28, violinist, composer, and bandleader Paul Whiteman was born in 1890, American trumpeter and blues composer W.C. Handy died in 1958, and conductor and film composer Carmen Dragon wrote finis in 1984.
It's fun to revisit the work of a few of these luminaries in archival footage. We can start with Ferde Grofé, who talks about his influence on Gershwin's Rhapsody in Blue in an excerpt from an interview (skip the silly stuff and start at 1:39), and conducts a rehearsal of his Mississippi Suite. And for sci-fi buffs, here's a cleaned-up print of the 1950 film Rocketship X-M, with score by Grofé that includes the first use of a theremin in a film score. (Sorry, we're avoiding the Grand Canyon Suite.)
Rostropovich inspired the composition of many cello concertos, including Benjamin Britten's — the two were close friends. But here's his live performance of an older work,  the Dvořák concerto, with George Szell and The Cleveland Orchestra in 1969.
It's a toss up whether Mussorgsky's Night on Bald Mountain or Pictures at an Exhibition is more popular. Check out the original piano version of Pictures played by Evgeny Kissin at the Chorégies d'Orange in France in 2002 Evgeny Kissin, or by Sviatoslav Richter in 1956, live in Prague.
Certainly the most popular orchestration of Pictures is the one made by Maurice Ravel in 1922, although there are many others. Cleveland Orchestra Music Study Group lecturer Dr. Rose T. Breckenridge talks about the Ravel version here.
Earlier, Grofé mentioned Gershwin's Rhapsody in Blue, which he arranged for symphony orchestra after the original performance by a jazz combo. Here's a 78-rpm recording of part of the work recorded by birthday boy Paul Whiteman and his band in April of 1927 with Gershwin at the keys.
Continuing through our list, here's a clip of W.C. Handy playing The St. Louis Blues on Ed Sullivan's Toast of the Town Show in 1949, and an odd recording of Arthur Sullivan's Victorian favorite The Lost Chord by Carmen Dragon and the Royal Philharmonic in 1949 (sing-along slides included). Enrico Caruso sang it at the Metropolitan Opera House on April 29, 1912 at a benefit concert for families of passengers who went down with the Titanic.
Last July, guest writer Lilyanna D'Amato contributed an article about Shirley Graham Du Bois to our series, "The Legacy of Black Classical Music." Read it here.
Finally, Rachmaninoff made tours to Cleveland from 1923 to 1942, performing his concertos and Rhapsody on a Theme by Paganini. Read a story from the Cleveland Orchestra archives here, and listen to a performance of his Third Concerto with Eugene Ormandy and the Philadelphia Orchestra here.
The pianist also recorded some 35 player piano rolls for Ampico beginning in 1919. Here's a performance of his Prelude in g minor.
Which brings us to our last Almanac entry for the weekend: March 27, 1958, the date when CBS Laboratories announced the invention of a new LP stereo record that could be played on existing monural turntables. Too bad Rachmaninoff wasn't around to try that format out.